Having been on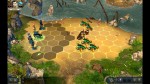 Steam now for over 10 years (really): I remember the days that Reddit's most popular games delivery system was oh so unstable and bug-ridden. I also remember ordering my very first Steam game on-line, which was X3-Reunion. It was a brilliant game that I played on a Toshiba laptop.
Anyway: Steam's making its foray into the consoles world via their SteamOS (Wikipedia, Valve): a Linux-based OS that will run all current Linux Steam games. Valve is (reportedly) talking to third-party publishers to publish games for this new OS. If this concept will, lets say bear games: who knows. Generally speaking, if successful, it may finally put Linux to the fore. I'm personally excited to be able to run SteamOS on my crappy laptops.
Last but not least a critical note: I sort of agree that thanks to Steam a lot of crappy games have been published and it almost looks like game devs and publishers don't care in what state their software is. For example, Egosoft's "X-Rebirth", a product that supposedly took 7 years to be developed, was released as a full product a couple of weeks ago. I'll be frank: it's horrible, ridden with bugs and while it works, heavily un-optimized. I gave up after playing a 9 hours into the campaign mode. I've yet to decide if I'll wait for any updates or not: My impression is that while Egosoft went to the bank ("EXCELLENT SALES!!1"), that their X-Universe IP is soon to expire. I hope not, but yeah, that bad.