A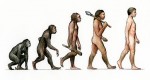 bunch of links, collected from the Internet:
The prime-minister was in Saint John last Friday and gave away a freebie for the people of Saint John: The toll booths on the Saint John Harbour bridge will disappear. I'm not sure how much traffic hits that bridge (and the Harbour bridge authority's website doesn't really reveal a lot either), but apparently it has never been self-sustaining. I believe the fare is 50 cents, which when I heard the first time of this toll, I thought was really low.
You've probably heard that the TSA (the American organization that is responsible for the safety at airports) has changed safety rules, by enforcing pat-downs and using backspatter X-Ray machines (wikipedia). The use of those X-Ray machines is (still) controversial because of privacy concerns (MSNBC article with a proud ms. Hallowell showing off, well, her gun so to say. The lady's photo is also used in ACLU's campaign against this device). Anyway, Metafilter had a posting about the TSA apparently going amuck out of revenge against a traveller who dared to ask for an alternative screening of her breast milk because she's afraid that X-rays might be harmful. Regardless if it's harmful or not, what is exactly the point of X-Raying breast milk? And, yeah, what does the president think of this?
With Winter right around the corner and the snow already on the ground, please take a moment to read the drawbacks of our species' evolution (link to Smithsonian) into standing hominids: backaches, hernias (that is a wikipedia link) and yeah, a 50-50 chance of choking because:
Simultaneously, our upright posture put the trachea and esophagus in a near-vertical orientation. Together these changes leave falling food or water about a 50-50 chance of falling in the "wrong tube." As a consequence, in those moments in which the epiglottis does not have time to cover the trachea, we choke. We might be said to choke on our success. Monkeys suffer the same fate only rarely, but then again they can't sing or dance.
So if you were watching Bristol Palin on 'Dancing with the stars' and you enjoy watching hominids dance: the combination of dancing and eating can be fairly dangerous.