So, the final list of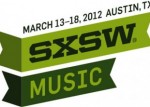 tracks worth listening to: or rather the list of tracks that made it to my audio device. Over time (time permitting), I'll add links to the artist's websites but for now you'll have to do with the (unedited) remarks.
Interesting additional notes:
There are plenty of Canadian bands in the list. Unintentionally. Apparently, everybody loves Canadian bands.
I had the impression that Chinese rock is slowly invading our Western world. For example, the quality of Duck Fight Goose's music is really good.
There's a lot of HipHop/RAP/R&B acts. There were so many tracks that I frequently skipped tracks. There's good hiphop, also and some of it made it to my list.
While I was a lot more hesitant listening to all 1200+ tracks, generally, I thought that the SXSW torrent files were once again a good source to find new upcoming and interesting artists.
Artist
Song
Status
Coment
Adam WarRock
616
OK. I think it's about comics/ Sampling is
well done
sleepmakeswaves
(hello) cloud mountain
Instrumental rock from Australia
Hoodie Allen
#WhiteGirlProblems
OK, this is finally hip hop that's fun.
Excellent play on shoutouts
Carrie Rodriguez
Absence
Fiddle is the only thing that makes it
interesting for a movie theme. Wait it reminds me of that space tv
show.
Bliss N Eso
Addicted
OK, this might be worth listening. Good
lyrics.
Cary Brothers
Alien
Piano piece and sound production is
good
A Giant Dog
Anyway
Uptempo rock, fairly well done vocals
The Lost & Nameless Orchestra
Beautiful Mess
Recommended
Professional musicians dump music into
listeners ears
Finn Riggins
Benchwarmers
Pretty good. Sound production is bad
tho.
Callaghan
Best Year
Interesting running bass
Krista Muir
Between Atoms
She's cute. That helps!
Meiko
Between The Sheets
At least it sounds original.
The Pauses
Beyond Bianca
Actually reasonably musically. Reminds of
'Going North'
Busby Marou
Biding My Time
Smokey soundalike and predictable, but
rather good production
Black Flamingo
Black Heart
Slowish. Pop. Some people like this. And
today that's me.
Delicate Steve
Butterfly
Instrumental rock. Does reference the
other song, The Balad of Speck and….
Rubblebucket
Came Out of a Lady
Use of a different timing which makes it
interesting ( 3 / 4 ?)
Doe Paoro
Can't Leave You
Interesting and real string section and
voice
Little Scream
Cannons
It's like Tanya D. but with more
electronics with excellent tempo changes
Will Sexton
Certain Kind of Something
Recommended
Pop-ish, good vocals and music
production
Jerusalem and the Starbaskets
Chocolate Covered Everyberry
Recommended
Excellent, quality of SXSW12 file is
bad.
Chic Gamine
Closer
Recommended
Mostly percussion, acapella and not
bad.
Garland Jeffreys
Coney Island Winter
Recommended
Political statement, but excellent musical
production
Body Parts
Doing Things
Funky and weird and experimental.
Enjoyable.
Idiot Glee
Don't Go Out Tonight
Sort of interesting. Musically
Leif Vollebekk
Don't Go To Klaksvik
Recommended
Good voice and piano play
Sydney Wayser
Dream It Up
Interesting voice
Boy Friend
Egyptian Wrinkle
I think of twin peaks. Some people will
like this. Good production tho.
Andrea Balency Trio
El Desorden
Music is good, but not totally fan of
voice
Hooded Fang
ESP
Recommended
Canadian, interesting and musically sound,
doors like
Jesse Thomas
Fire
Fairly good. Taken along for cello.
Library Voices
Generation Handclap
Uptempo and unexpected and sampling?
Duck Fight Goose
Glass Walls
Recommended
Rock, dance, Chinese, intrigued.
The Devil Whale
Golden
Recommended
Excellent voice and music
Cashier No. 9
Goldstar
Uptempo popish sound.
Erin Barra
Good Man
OK. Vocally interesting. Musically,
jazz-like
TOY
Grow Up
Excellent.
Milagres
Halfway
Falsetto vocals and intriguing music
Holcombe Waller
Hardliners
I OK this. Barely. At least the voice is
better.
Brick + Mortar
Heatstroke
Recommended
Alright, this is different.
Royal Canoe
Hold on to the Metal
Musically catchy
Big Deal
Homework
Slow folkish.
He's My Brother She's My Sister
How'm I Gonna Get Back Home
Uptempo rock with fair vocals
Hands & Teeth
Hunting Season
Recommended
Musically excellent, reminds of Fall
The Dunwells
I Could Be A King
Reasonably well voiced
旺福
I Me Mine
HAHA fun..
Ivan & Alyosha
I Was Born To Love Her
Always good
Abandoned Pools
In Silence
Recommended
Good and accessible pop-ish. Is that
AutoTune?
Rich Aucoin
IT
Musically and vocally pretty catchy. And
Canadian apparently.
Todd Reynolds
Transamerica
Recommended
Brilliant
The Beat
Kids Are The Same
OK, upbeat and uptempo and rock
Calhoun
Knife Fight
Excellent production and off tune piano.
Which turned me in.
Cannon Bros
Left in a Hurry
Catchy and rock. Is this a kid
singing?
Jessie Frye
Like a Light
Well, at least it has some reasonable
music and vocals
Los Po-Boy-Citos
Long Way Home (Back To New Orleans)
This is fun. Hence why I accept…
Vetusta Morla
Los días raros
Excellent music.
D/R/U/G/S
LOVE LUST F/M
Fairly well, and likable
synth/instrumental
Sister Sparrow & The Dirty Birds
Make It Rain
Recommended
Like the voice and… it's SOUL.
The Staves
Mexico
Excellent and toned down.
Y La Bamba
Michoacan
Interesting
Agnes Mercedes
Molom
This is ART man. This is so ridiculous I
have to allow it
Gabriel Santiago Quintet
O Homem e o Cacau
It's good music.
Grimes
Oblivion
Manipulated voice and electronics
Saito Johnny
On The Raft
Japanese romantic stuff lalala
NOKIES!
Oslo
It's U3!!!!
Rosi Golan
Paper Tiger
Why would a tiger hang on a string?
Wild Child
Pillow Talk
Pretty good vocals and music.
The Lighthouse and The Whaler
Pioneers
Good music. Too bad for the voice.
Larkin Poe
Play On
This is actually good.
The M Machine
Promise Me A Rose Garden
Recommended
Interesting background music.
Soft Metals
Psychic Driving
Reminds of 80s electronic pop music
Suzanna Choffel
Race Car
Recommended
Good with subtle tempo changes
Bam Bam
Ragatrón
Recommended
Interesting guitar play. Vocally not so.
It passes.
The Drowning Men
Rita
Excellent music.
My Education
ROBOTER-HÖHLENBEWOHNER
Musical only. Interesting.
Snapline
S#1 (Snapline金曲1)
Chinese rock? Again?
Clap Your Hands Say Yeah
Same Mistake
Good popular rock
Adam Faucett
Saturday
Recommended
Vocally and musically sound.
Mariah McManus
Say It Again
Synthish. Voice reminds of something.
Akina Adderley & The Vintage
Playboys
Say Yes
Akina again?
Lightouts
See Clear
Recommended
Alright this is like Pulp and stuff and
enjoyable
Creature
So High
Synth pop-ish. Would fare well because
Canadian.
Jarana Beat
Son para que hable
MSX King's Valley comes to mind
The Vandelles
Strange Girls
Alrighty
Aiana String Quartet
String Quartet in F Major—Vif et
agité
I so. Think. It's good.
The Lumineers
Submarines
This is in another tempo (3/4s?).
Dubtonic KRU
Sunshine Girl
Unpretentious reggae
Letting Up Despite Great Faults
Teenage Tide
Pet shop boys meets rhythm
Caged Animals
Teflon Heart
Predictably but a good production, once
again
The dB's
That Time Is Gone
This is actually good.
Paper Tiger
The Bully Plank
This is fairly good actually.
Andrew Belle
The Daylight
Recommended
Accessible pop-ish sound. Good.
Maya Azucena
The Half
Recommended
This is good.
R A M E S H
The King
Pretty good vocals
Prester John: Shawn Persinger & David
Miller
The Library Thief
Recommended
Guitar only and… interesting..
Sleepy Vikings
These Days
Passable popular rock
3rd Line Butterfly
Titicaca
No idea what they're singing about:
predictable but good production
Foam Lake
True Hearts
Uprockish synth pop and delicious.
Fungi Girls
Velvet Days
This is cool, but sound production is
horrible.
Sisson
Waiting
Excellent music. Vocally not so.
Royal Teeth
Wild
Interesting
Cheyenne Marie Mize
Wishing Well
Just percussion? You're in!
Little Lo
Wounded Knee
Recommended
Sonic Youthish.
Ilona
You Don't Really Love Me
Doubtful, predictable
滅火器
海上的人
Good…. Pop-ish