Sometimes, political blogs remind me of a game of chess, analyzed (live, naturally) by a grandmaster with an ELO rating less than 1000 points. I keep imagining the following screen. Mark the double exclamation: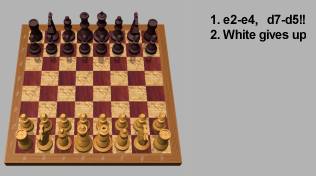 update: If you didn't get it, that is exactly the point
update 2: Hey, algebraic notation at Wikipedia to the rescue e2-e4+!!!