By now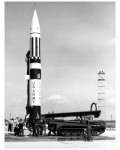 you've probably already heard that the US has managed to find and kill Osama Bin Laden (Google News: this was last Sunday (late) night and it marked one of the weirdest rash for news by, well, any news organization in the world. There's an excellent write-up what happened at the NYT when the news broke that something special was going to be announced (link). The last couple of days, as details emerged about the raid, it appears as everybody and their dog was involved in the killing of America's most wanted terrorist. As of today the score is: UK SBS officers were involved, a Belgian trained dog was part of the raid, the intelligence services in Maryland US were involved, Cheney and Bush were indirectly involved because of their terrorist interrogation plans, Pakistani security officials… and what else? I can assure you that I had no finger in this momentous task and I'm sure more news will come out of this to prove that very fact. Or something like that.
That being said, the reason for that nice Pershing rocket in this posting is that, somehow I ended up looking up Werner von Braun, who was that famous Nazi rocket scientist who helped develop America's very successful Space and Weapons programs. When he surrendered to the Americans in 1945, he said:
We wanted to see the world spared another conflict such as Germany had just been through, and we felt that only by surrendering such a weapon to people who are guided by the Bible could such an assurance to the world be best secured.
Fifty-plus years later, one can only think what would have happened if Braun had not surrendered and was killed by the SS.